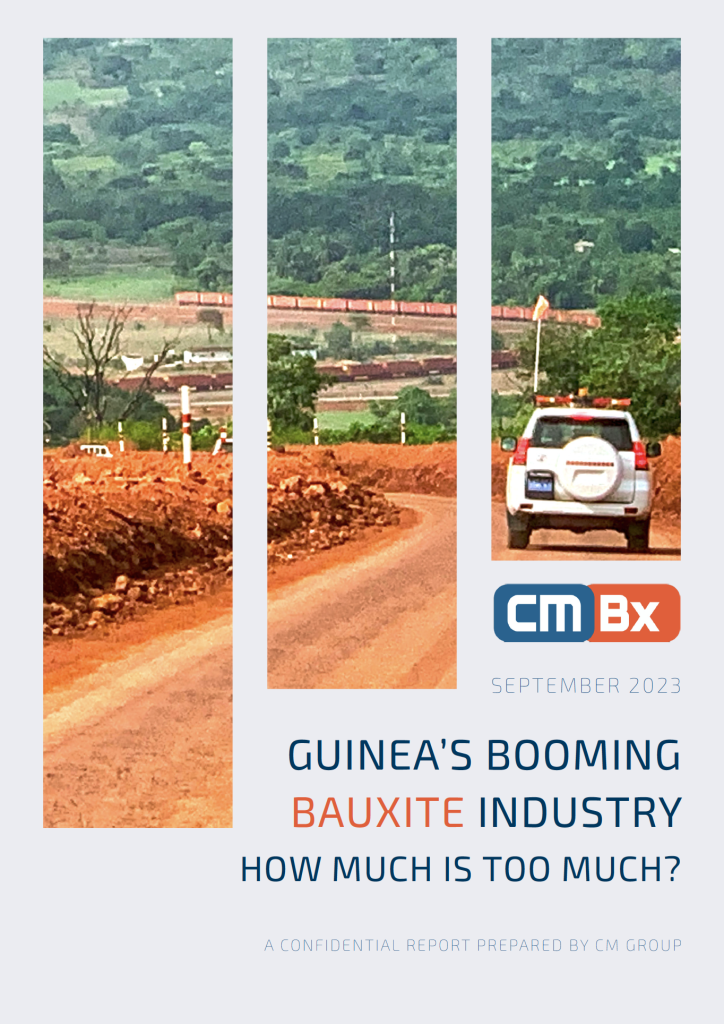 The axis of global bauxite supply is tilting more toward west Africa every day and, as it does, supply risks increase. China has now become so reliant on Guinean bauxite that a major supply disruption in Guinea has the potential to shut down almost half of China's 40 MTPY primary aluminium juggernaut and, by extension, impact over a third of the world's primary aluminium supply. This year, we forecast China to import almost 100 million tonnes of Guinean bauxite.
In other words, the global aluminium industry is becoming increasingly anchored to the fortunes of one small, politically volatile West African nation, and the wider aluminium industry appears to be oblivious to what's happening.
We have now released the 2023 update of our hugely successful deep-dive analysis into Guinea's bauxite export sector and the influence of Chinese refining companies in its development.
At CM our approach is to be out and about, doing what we do best; visiting mines and ports, speaking with governments, touring alumina refineries, tracking bauxite vessels and engaging with the aluminium industry at virtually every level. This report is a comprehensive assessment of Guinea's bauxite mining industry and a reflection of our approach to turn over every rock, although in this case, it's more like every bauxite mining project in Guinea, from long-term operators right through to speculative wannabes.
Who will make it to production? What does the cost structure of the industry look like now and in 5 years, and how many alumina refineries will actually be built in Guinea?
Retail Price is US$22,500.00
To learn more about the report, click the links below for TOC download, enquiry, or proceed to purchase.