Overview
This 150-plus page report presents CM's detailed analysis, as well as our insights, the outlook for the global primary magnesium industry to 2028 and includes detailed reviews of the two critical issues facing the industry, namely global automotive demand outlook and the impact of environmental compliance on China's massive supply base.
The fortunes of the global magnesium industry, particularly the alloy sector, remain critically dependent on both China's economic growth and uptake of magnesium by the global automotive sector. China's automotive vehicle number growth and Chinese vehicle magnesium intensity (kg/vehicle) will therefore be key determinants of auto sector demand.
On the supply side, China's primary Mg sector could suffer from on-going over-capacity in the short term, despite efforts by the authorities to curb new capacity growth and shut down environmentally uncompliant producers. Although we do believe over-capacity will eventually be reined in, the industry is likely to remain demand constrained, with significant idled Chinese capacity capable of responding rapidly to fluctuations in demand and/or price.
Over the medium term, we see scope for China's 'blue skies' environmental policies to have a meaningful impact on overcapacity and, therefore, prices, growing demand, constrained capacity and higher input costs should then work in unison to see the industry return to a more balanced position, reflected by higher forecast prices over the period.
CM's work in the global automotive sector covers developments in the global primary Mg sector, which the company has been analysing for over 20 years.
Over the long-term, we believe the global automotive sector will be forced, through increasingly tight legislation, to significantly reduce emissions. The sector will gravitate naturally toward materials offering a genuine means to reduce kerbside weight from vehicles, one of which is magnesium. The metal is, in fact, an outstanding contender.
As the drive to reduce kerbside weight intensifies, both Mg and Al consumption is forecast to grow, regardless of whether the auto industry pursues internal combustion engines (ICE) or pushes more aggressively to electric vehicles (EV). In both cases, vehicles will need to be lighter. Stronger demand and a more balanced supply base, we believe, will increase the attractiveness for these materials and drive strong growth over the long term.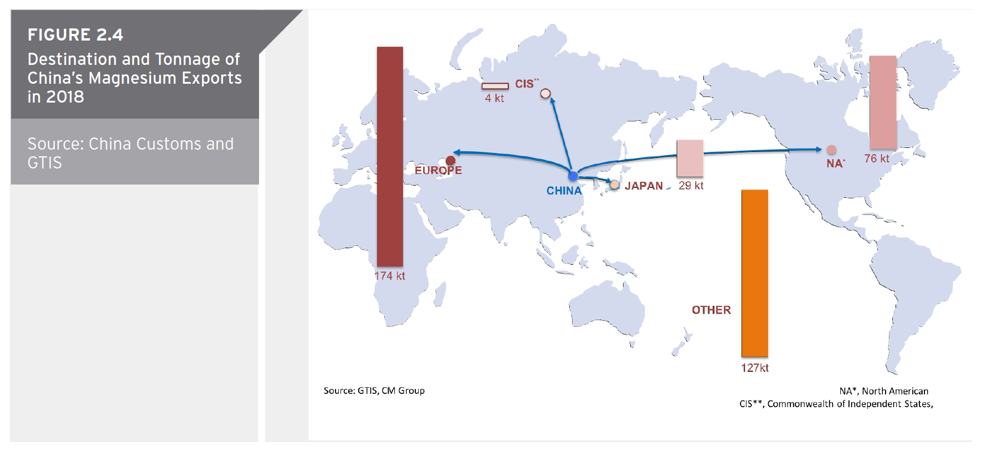 The CM Group has a proven capability to conduct detailed market studies, supply demand analyses and a range of other specific, single scope studies in China as well as other South East Asian countries. CM's project work regularly sees its teams on the ground in countries as diverse as Indonesia, Jamaica, Malaysia, the Philippines, Brazil, Myanmar and Vietnam. Our regional hubs in Singapore, Chengdu and Beijing reduce the need for lengthy field visits because we can deploy our specialist teams to target locations quickly and at low cost.